The 'Slants' Band Wins at the Supreme Court
Jun 19, 2017
--by Valerie Jones
Today the Supreme Court issued the opinion in Matal v. Tam (formerly Lee v. Tam) affirming the lower court's decision that the government cannot refuse what is considered disparaging trademarks. See video, news story and opinion pdf below.
Archer Law attorney John Connell argued the case before the Court, Connell, Ron Coleman and Joel MacMull represented Simon Tam of the Slants.
VIDEO: Watch our program on trademark/copyright that features the Slants as well as the NFL Redskins trademark issue and more.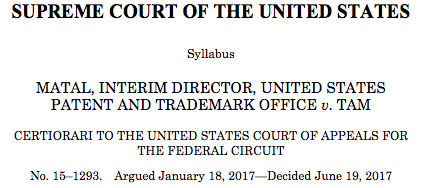 From USA Today: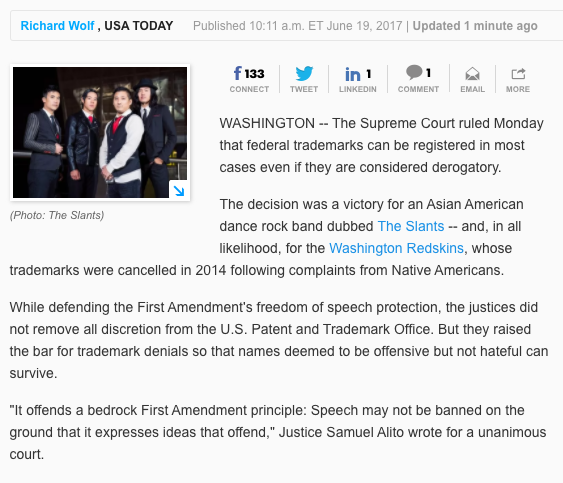 Category:
Please add a comment
You must be logged in to leave a reply.
Login »