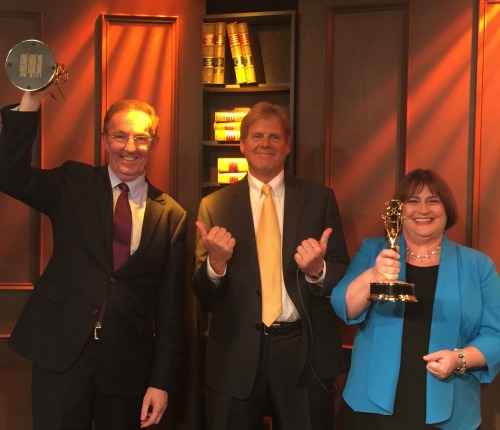 Anthony Haller of Blank Rome & Mary Tiernan
of the EEOC celebrate their appearance
on the Emmy winning program
Wage, Hour & Overtime: What's Fair Pay Today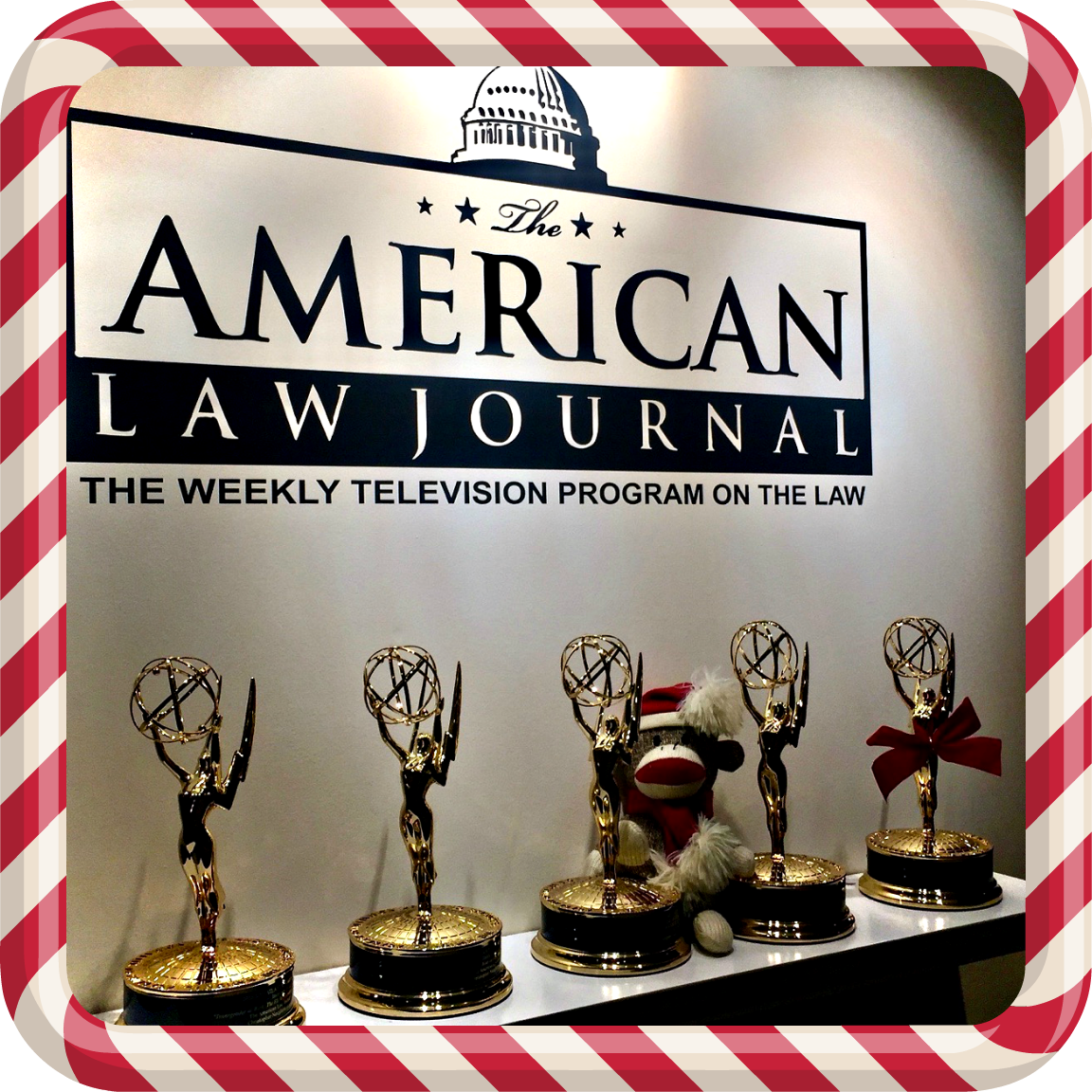 One of these things is not like the others ....
be glad there is no sound with this image!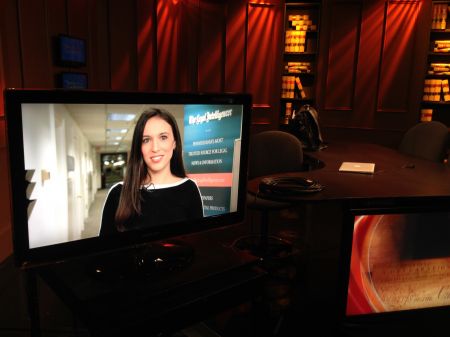 Gina Passarella, our feature reporter and Executive Editor, The American Lawyer Magazine (American Lawyer Media)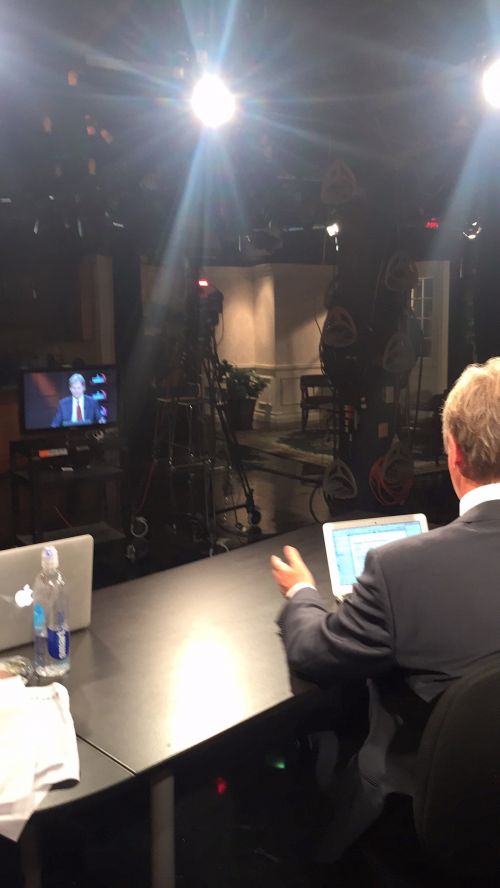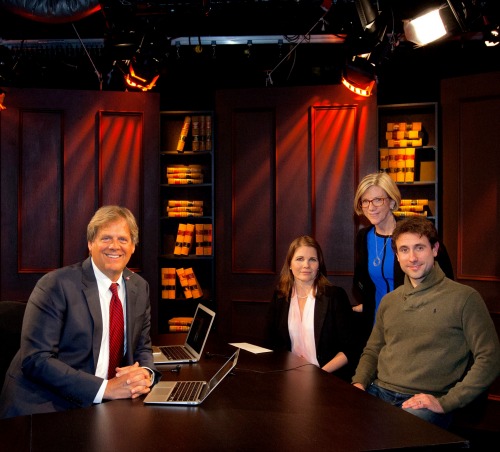 The editorial and production executive team: Christopher, Associate Producer Jenn Conway, Senior Producer Valerie Jones and Director of Production Andrew Schaeffer on the set.
What is this?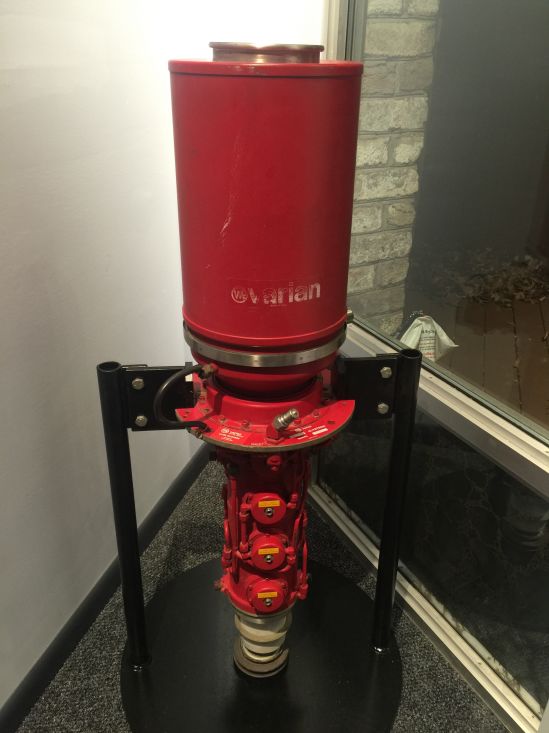 At one of our recent productions, guests to our studio asked what it was so, as the intrepid curiousity-seekers we are, we asked around. Jeff Kuhns, Engineer at WFMZ-TV, clued us in.
This is a type of particle accelerator, a klystron. Some are used in the transmission of broadcast signals. This Varian-brand klystron is retired from service at the hilltop station, where it sat at the base of the tower to power (with a whole lot of oomph) signals to the top where they could then be broadcast long distances.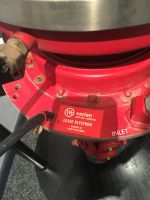 The klystron, also called a specialized linear-beam vacuum tube, was the invented of Russell & Sigurd Varian in 1937. These Irish-American brothers were early Silicon Valley entrepreneurs, incorporating Varian Associates in 1948 to "conduct general research in the field of physical science of every kind or nature.
Neither took the conventional path to a career that most did in their era; if you read the history at the second link below, you'll learn one was dyslexic and the other too impatient for school. Sounds like some of the most prominent "tech titans' of our day. Also described at that link are the tremendous contributions to both communications and war efforts- including applications for radar- during a critical time in our nation's history. 
That ends the broadcast engineering lesson of the day. 
Read more
Russell and Sigurd Varian: Inventing the Klystron and Saving Civilization
History of Communications & Power Industries LLC (formerly Electron Device Business of Varian Associates, Inc.)
If that's not enough, check out this academic paper from Stanford University: High Power Klystrons: Theory & Practice.