HOW TO FIND AND HIRE A LAWYER
Nov 24, 2016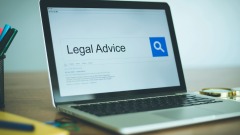 When you think you may need a lawyer for a divorce, an accident, business matter or any other situation, you should carefully consider how you find and choose the right one to represent you. 
One of the best ways is to get a referrals from a trusted source. It may be someone you know who has had a good experience with an attorney for a similar matter, the local bar association, or a professional referral from a guide like the American Law Journal's Find-Lawyer.com. 
Regardless of where you get the names of lawyers and law firms, you should research them carefully. Most people review at least two to three online, then call one or two to see if it's the right "fit" for your needs. 
The American Bar Association's "How Do I Find a Lawyer" and the U.S. Federal Trade Commission's "Hire a Lawyer" both provide guidance, summarized here:
Do your research.
Is lawyer advertising, law firm website information, lawyer videos, bar association directories and referrals from friends and professional contacts? The answer for all these is: maybe, maybe not. Even if you have been referred to a specific law firm or lawyer, you might still want to use some or all of these to narrow your selection.
Interview the lawyer.
Many will give you a no cost, no obligation initial consultation.
Video courtesy "InSimpleTerms"
Is it a "fit?"
Are you comfortable telling him or her the details of your prospective case? You should be factual and concise when you describe your situation and be prepared to answer questions. 
Come to an agreement on how you'll work together. How often will you communicate? Will you be in direct contact or will the paralegal or staff be your main point of contact?
Ask questions. The ABA's "Questions to Ask a Lawyer" is a good resource.
What is the fee arrangement?
Is it a contingency arrangement (meaning, if you win, they take a percentage but you may still have to pay for experts, support services, documentation, filing fees or other) or is it a flat fee, hourly rate, and do they require a retainer (essentially a down payment) up front where you may end up paying more based on the complexity, length or nature of the case? Get this in writing.
Some individuals have pre-paid legal fee services. Although this can be helpful in some cases, not all types of cases may be eligible for pre-paid services. Review your fee service contract or agreement.
Keep records and supporting materials organized.
In some types of cases, your lawyer may ask you to keep a journal (divorce, employment cases), provide receipts, contracts and other records.
Whatever you give your lawyer, keep copies for yourself or scan the documents and maintain a digital copy for your records. 
What if you want to handle your own case?
This is called "pro se," representation, which is Latin for "on behalf of yourself."  There are resources for "pro se" litigants, but many experts caution against representing yourself. The legal system is complex, the documentation specialized, and the rate of success low. 
You may also consider small claims court for specific types of cases. Each state may have different requirements for small claims, see "50 State Overview of Small Claims Courts" but be sure to follow up with the court in your jurisdiction for the most current information.
If you have been charged with a crime and can't afford an attorney, what are your rights?
In the 1963 case Gideon v. Wainwright, the U.S. Supreme Court held that defendants facing prison time have the right to court-appointed lawyers (usually called "public defenders") paid for by the government. 
See also the results of a research study "Does the Lawyer Make a Difference: Public Defender v. Appointed Counsel." 
This post does not constitute legal advice nor does it establish a lawyer-client relationship. States have different requirements for legal matters and representation. Past results of cases do not guarantee outcomes. 
Category: "How To"
Please add a comment
You must be logged in to leave a reply.
Login »