Democracy won't be dying on our watch, either.
"This is the right program, on the right network, at the right time."
-PBS Station Manager 
"This could be the next iconic PBS program."
-PBS Station Liaison Representative
"Urgent need for immediate impact."
Dear Mr. Bezos: These are your words as you look how philanthropically you can provide funding for non-profit organizations seeking to serve and uplift society while building sustainability.
Now more than ever, it's time to protect our nation's Rule of Law and the Constitutional vision. You have supported the Committee to Protect Journalists, turned the Washington Post around and more. We hope you will consider supporting our program.
---
Right here, right now is ALJ's opportunity. But only in a narrow timeframe due to funding.
---
 Would you consider supporting ALJ's journalism that reports, examines and challenges the status quo?
We are seeking $1.5 million in the first year, but just one major donor of $330-400,000 will secure the opportunity to be on PBS station schedules, and fund the PBS required amount propel us towards sustainability. The Greater Philadelphia Film Office is our fiscal sponsor which allows us to accept charitable contributions. 
These organizations say YES– ALJ is ready.
They had to evaluate, vet and endorse ALJ before any opportunity was available:
for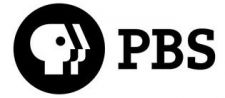 Through "Compelling Constitutional Conversations" ALJ gets results and recognition.
The unique and Emmy-award winning program The American Law Journal  is poised to be broadcast and digitally available to the entire nation via public broadcasting. A recent cyclone of successes "has opened the door" to PBS. The opportunity arose fast, in November– therefore initial funding must be identified no later than the end of February.
The PBS funding model requirements are completely different than our commercial twenty-five years on the Philadelphia CNN-affiliate.
While serving the mission of "Empowering 'We the People' to better understand the law, our Constitutional rights and responsibilities,"  here are just a few measures of results and recognition in just three years:
- Nearly a half million views of ALJ programming archived on YouTube.
- Five Emmy awards in the 4th largest media market including parts of the 1st and all of the 23rd, 44th and 55th markets.
- Awarded Best Interview/Discussion Program/Series two years in a row.
- Bested Philly NBC-10 election coverage in politics/government category.
- ALJ Executive Director nominated again for best interviewer/program host.
---
This is the time.
Mr. Bezos, this is a mission, a passion, and an adventure– one that perhaps you can relate to. For us there is no looking back. We're leaving nothing on the table. Your support would jump start the only legal television program of its kind to reach millions of viewers at a crucial time in our nation's history– now and for the next generation. 
Two of us have already provided substantial personal equity, more than a half million. We are already engaged in sustainability efforts. That's how important this dream– and civic necessity– is for ALJ.
Our business plan and further information are available for your review.
With gratitude for your consideration,
From Valerie Jones, Senior Producer on behalf of The American Law Journal team
Christopher Naughton, Esq., Host & Executive Producer

Gina Passarella, Reporter

Andrew Schaeffer, Director of Production

Jennifer Conway, Associate Producer and Master of Many Things

Joel Keeler, Studio Director

Oksana Gal, Marketing 

 
Valerie@lawjournaltv.com    757-748-9742 mobile   888-78-LAWTV
Law Journal Television, 1321 Laskin Road, Suite 202, Virginia Beach, VA 23451